We're nearly 7,500 miles away and one full day behind, but just because Australia is halfway across the globe doesn't mean we won't be bringing you all the news from the 2008 Australian Pro Grand Prix. Thanks to IFBB Judge John Tuman, we'll keep you updated as best we can as to what's going on on the other side of the earth as Tuman provides us with photos and commentary throughout the weekend on the FLEX blog. Thanks John! Here are pictures of Australian Grand Prix promoter TONY DOHERTY'S family and gym. Tony's wife AMANDA is an IFBB Fitness Professional and a beautiful lady. Amanda looks fabulous after just giving birth to their second daughter, ADELAIDE. Also in the below shot is the couple's older daughter, FLORANCE. Tony has a lovely family.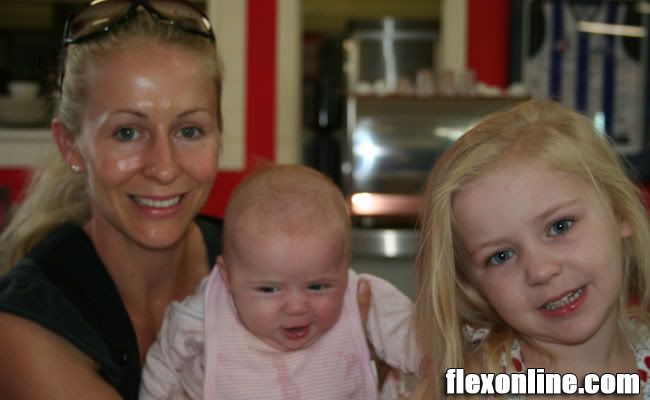 Advertisement
MELVIN ANTHONY looking surprisingly good after the long flight ...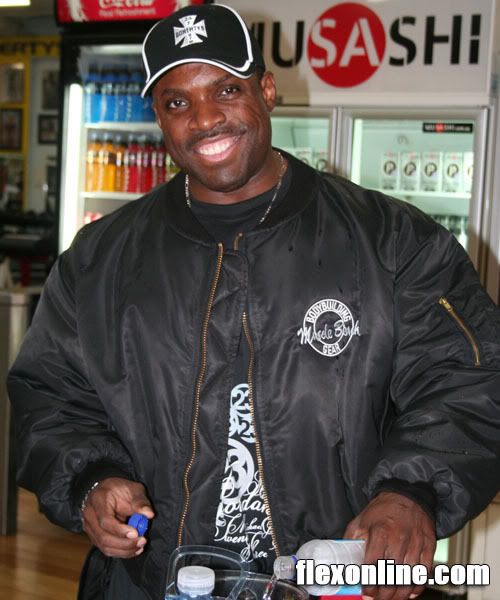 OSCAR TUA DEXTER from Tahiti. Oscar turned pro in 2006 and this is his second show.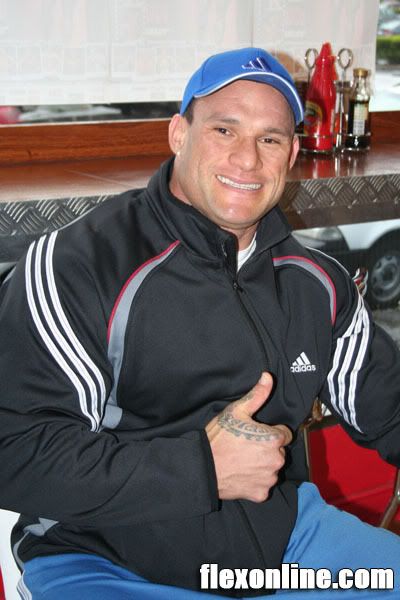 IFBB Pro MARTIN KJELLSTROM and training partner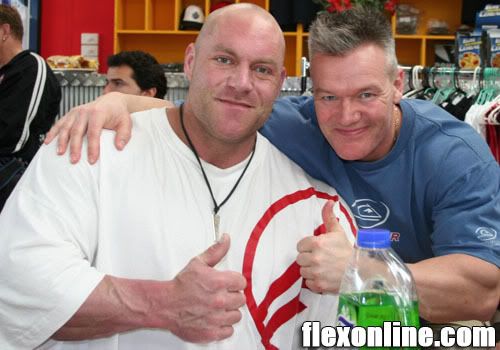 Our correspondant and IFBB Judge - head judge of the Australian Grand Prix - JOHN TUMAN and JORDAN BROWN finding time for a workout at Doherty's Gym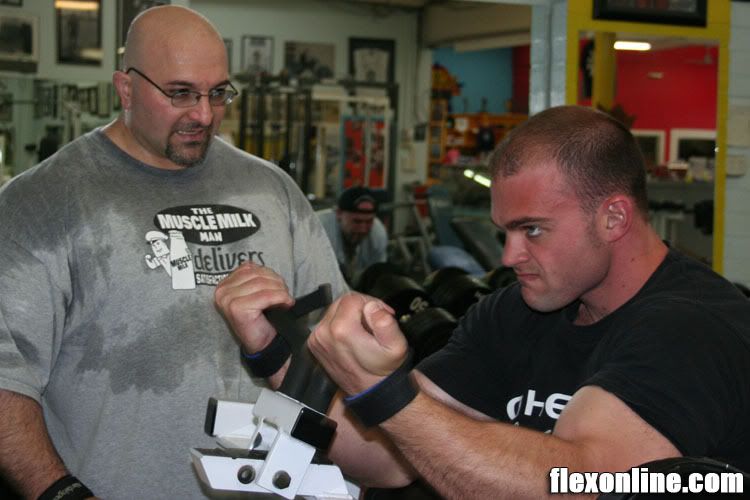 Ladies and gentlemen, the JUDGES for the 2008 Australian Grand Prix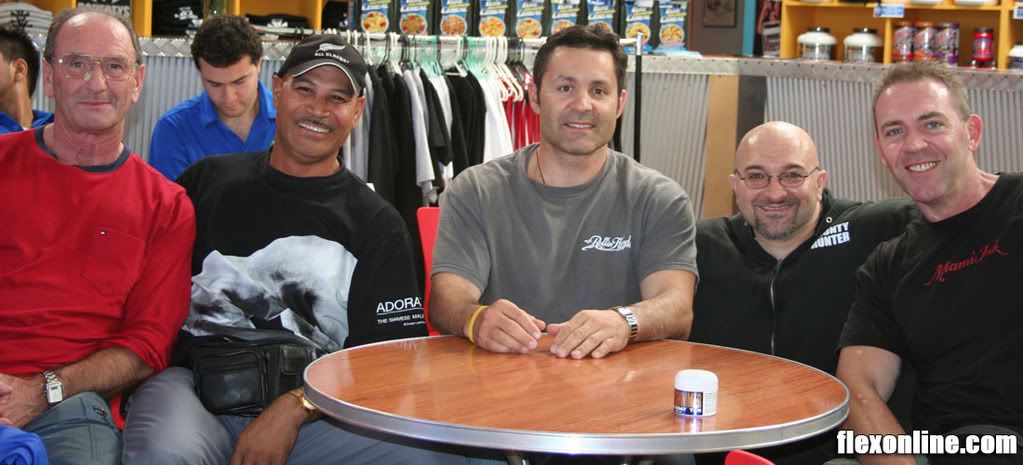 TROY ALVES pushing out a smile after having all his food confiscated at the airport in Los Angeles. Poor guy, no food. There actually was good, clean food on the plane!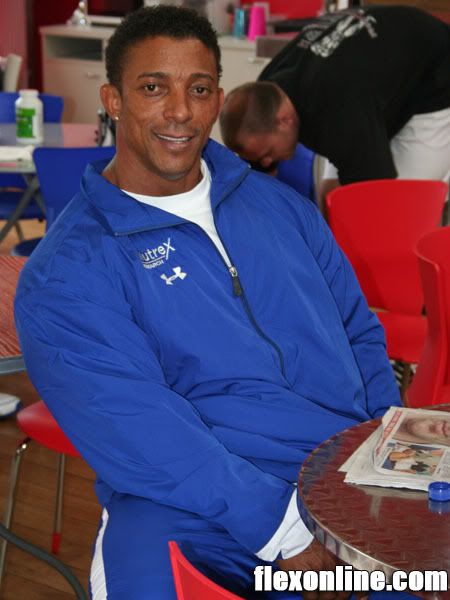 Talk about a small waist! Watch for this guy's front double bi ... WOW!!! This is BOLA OJEX from Nigeria.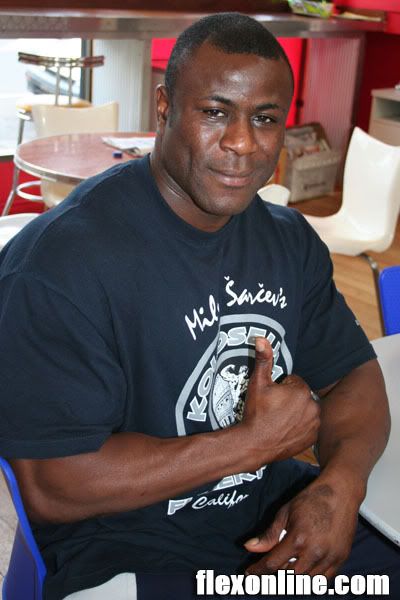 TONY DOHERTY and dad, FRANK DOHERTY. They run the whole show. Doherty's gym is a 24/7 old-school gym. They have a full kitchen and sat everyone who came over for the show down for the cleanest diet food made to order. The show is really top of the line. First-class service and catering to the competitors with all the comforts of home.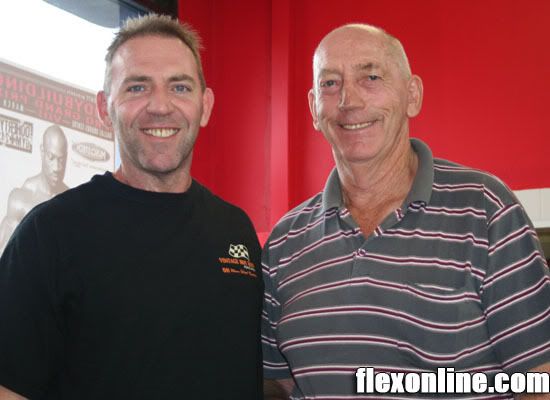 MORE TO COME! ENJOY!
Comments