This coming Olympia 2008, expect the very best Jay Cutler to hit the stage at the Orleans in Las Vegas. The reason? Doctor Michael Granberry! Doc G is an expert at Lasik surgery that has worked on many top IFBB Pro athletes including Kevin Levrone, Shawn Ray, Bob Cicherillo to only name a few and now, his list includes Mr O himself. We went to Dr G' s very nice offices located at 11 600 Wilshire blvd, suite 100 in Los Angeles, Ca, early on a friday morning and by the end of the day, Jay was on his way back to sin city with a perfect vision and no more squinting his way through life. I think it is safe to say that now that he can actually see EXACTLY what he looks like before the competition, Jay will bring the PAIN the next time he steps on stage. Doc Granberry is a strong supporter of the bodybuilding industry and he was very happy to meet Jay in person. Here's a few pics from Jay' s visit at Doc Granberry' s office.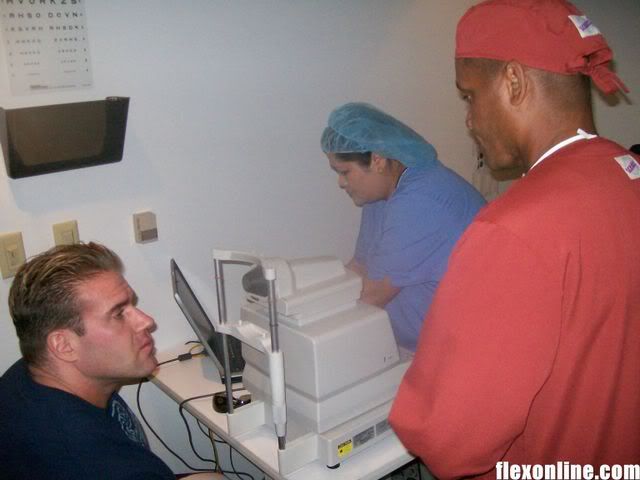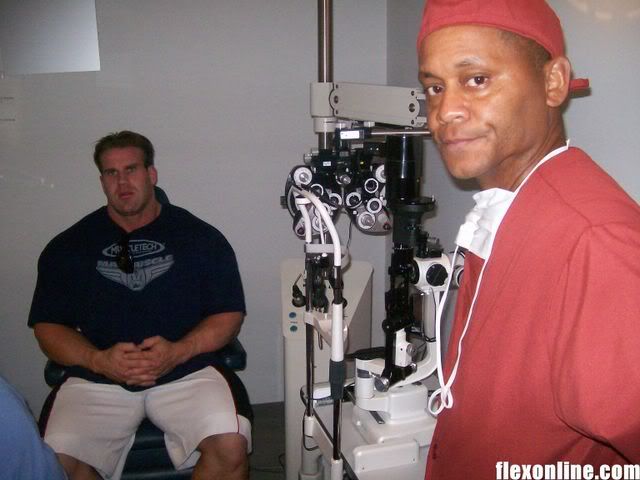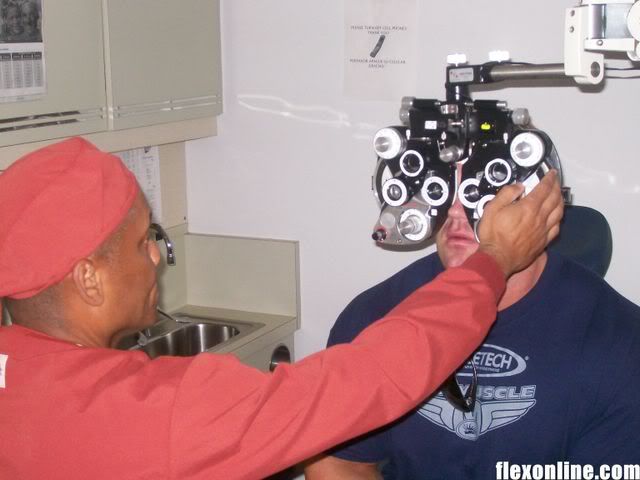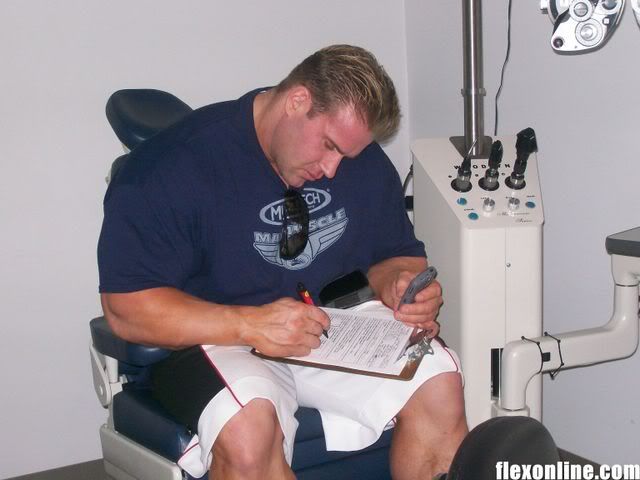 Doc Micheal Granberry and Jay.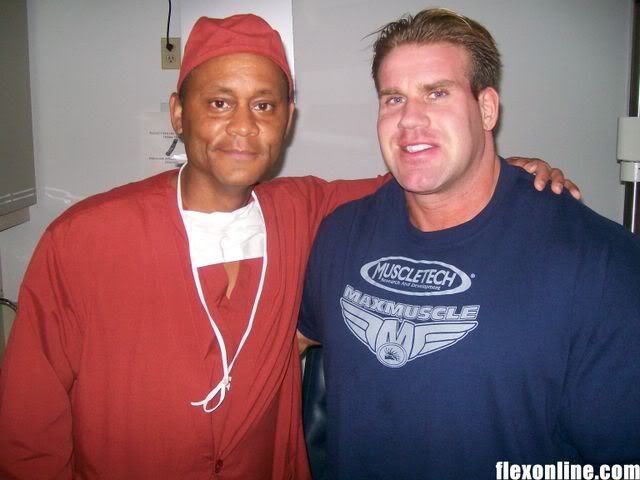 Doc Granberry can be reach at "The Lasik Spa" at 310 235-9922 Thanks so much for all that you do Doc!
Advertisement
Comments