Reigning Mr. Olympia Jay Cutler and eight-time Mr. Olympia Ronnie Coleman treated Pittsburgh bodybuilding fans to an autograph session today. Jay and Ronnie walked into the GNC, located below the corporate headquarters, and were greeted by a long line of eager fans. The two signed autographs and posed for photos from 11:30am until around 1pm.
Advertisement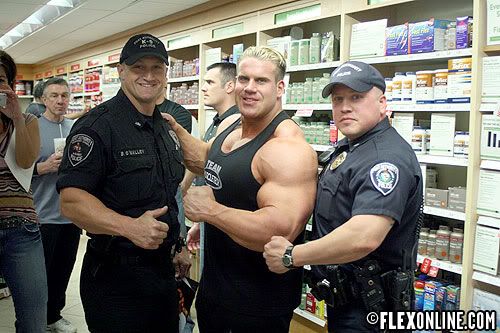 Jay hitting a pose with officer Robert DiPippa (right) and his fellow Port Authority Officer.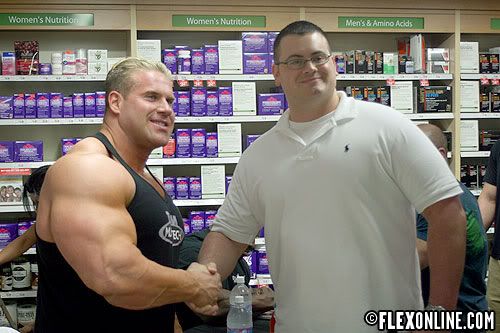 Jay posing with a fan at the GNC autograph session.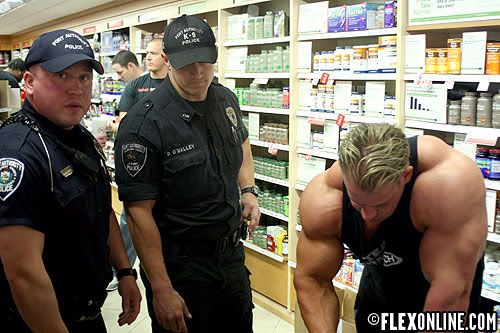 Jay signing an autograph for the Pittsburgh Port Authority Transit Police.
Officer DiPippa (left) tells us the photos will go up in the station.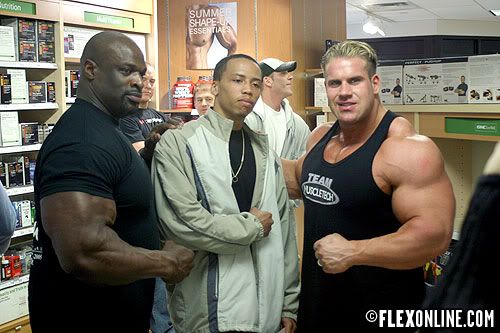 Ronnie and Jay pose for a photo with a fan.
The two will be guest posing tomorrow night at Soldiers and Sailors Memorial Hall, where the IFBB Pittsburgh Pro Figure Championships is held.
Comments